Dennis
All American Town
The Heart of Cape Cod
Chamber Members: If your business has an upcoming event or information to share and would like to have it mentioned in a future newsletter, please send the information to info@dennischamber.com.
Our new 2019 Dennis Chamber Visitor Guide is available online!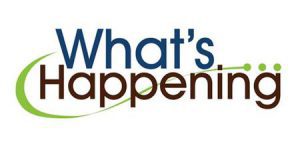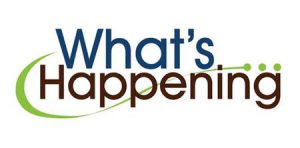 Dennis Chamber of Commerce
Fireworks and Antique Car Parade
Saturday and Sunday, August 24th and 25th
Our Fireworks Beach Party Event is turning 30 this year! Come join us on August 24 at West Dennis Beach. The event will include music by The Satellite Band, a bonfire (sponsored by Cape Cod Viking Real Estate), and a spectacular fireworks display.
The Five Star Bus Company has donated buses to aid in transportation to the Fireworks from the Ezra Baker School on Route 28 and the West Dennis Graded Schoolhouse on School Street, beginning at 5:30 pm.
The Bonfire (sponsored by Cape Cod Viking Real Estate) will begin at 5:00 pm, with marshmallow roasting.
The Satellite Band will begin playing at 6:00 pm and play another set after the Fireworks!
The Fireworks will begin approximately 8:45 pm.
To help support this event, we are having a Giant 50/50 Raffle! Tickets are $5 each! Stop by our office at 242 Swan River Road, West Dennis to purchase your tickets.
Remember, this is an event sponsored by the Dennis Chamber of Commerce, local businesses, your donations and partially funded by the Dennis Tourism Committee. Donations will be taken for the future of the Fireworks. The money raised goes towards paying for this event only.

Take a short trip back in time during the Dennis Antique Car Parade. Cars dating as far back as the 1920s will drive through Dennis and will end the trip at the Cape Playhouse on Route 6A, where they will be on display. The Annual Dennis Antique Car Parade will be held on Sunday, August 25th 11 AM – 3 PM .



Dennis Chamber of Commerce
Labor Day 5K
Sunday, September 1st
Johnny Kelley Park, Dennis



Taste of Dennis and Silent Auction hosted by the Dennis Chamber of Commerce
Thursday, October 17th
West Dennis Yacht Club
West Dennis, MA



Dennis Chamber of Commerce
Annual Dinner and Anchor Awards
Wednesday, November 13th
Ocean House Restaurant, Dennis Port



Dennis Chamber of Commerce
Holiday Gathering
Date and Location to be announced….December