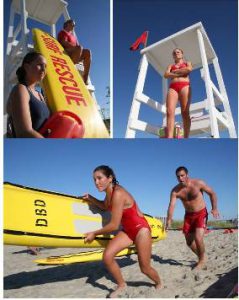 Our Dennis beach lifeguards make sure the summer season is fun for all by making our beaches safer.
Dennis Chamber of Commerce Lifeguard Scholarship Fund
To qualify for the Lifeguard Scholarship, applicants must:
Have successfully completed the Lifeguard Training Certification Class
Be 15 years of age at the start of the class
Have strong swimming skills
Have a mature attitude
Be a Dennis-Yarmouth Regional High School Student or Dennis Resident at the Cape Cod Tech.
Be hired by the town of Dennis or Yarmouth as a lifeguard
Once you have taken the course, you are then eligible for tryouts to become a lifeguard and if you are hired by the Town of Dennis and/or Yarmouth, bring your receipt for the class to the Dennis Chamber of Commerce and you will be reimbursed in full from the
Below is a link to the Town of Dennis website; where jobs are posted to become a lifeguard.
Town of Dennis Beach information town website.
Donate to the Scholarship Fund
Please make a donation to the Dennis Chamber's Lifeguard Certification Scholarship Fund to support the training of our Dennis beach lifeguards.
Donations may be made at the Dennis Chamber Visitor Center at 242 Swan River Road, West Dennis or to PO Box 1001, West Dennis, MA 02670. Make checks payable to: Dennis Chamber Lifeguard Scholarship Fund.