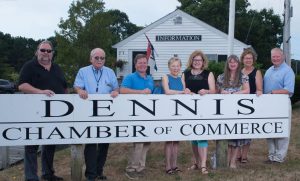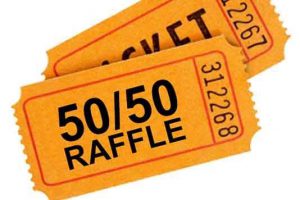 The Dennis Chamber of Commerce annual Fireworks were held August 25, 2018. Thanks to our sponsors, Martha Murray Real Estate, Mid Cape Home Center, Hallett Funeral Home, Inn at Swan River, The Oyster Company, Coastal Engineering, Dog House, Patriot Square, Rockland Trust, Sherman & Kelly CPAs, Shorefront Consulting, Sundae School, Cape Cod Viking Real Estate, Breakaway, Monroe Motors, Paradise Pizza and First Student. Special thanks to the Dennis Tourism Committee for their grant. Thank you to all the residents and visitors who gave so generously at the West Dennis Beach gates on the night of the Fireworks display. This event is made possible by your sponsorship and donations.
The 60th Antique Car Parade had a record number of cars participating, 176 in total. The parade began at West Dennis Beach and ended at the Cape Playhouse, where the cars were on display for the afternoon. Post parade participants and spectators enjoyed Dennis Public Market hamburgers and hot dogs grilled by Chamber volunteers along with ice cream from Krista K.'s.
A special 60th anniversary commemorative T-Shirt has been created for this event. If you would like to purchase one, please email your request to info@dennischamber.com. The last date to order your t-shirt is Sept.17th.
This year a 50/50 raffle was held to help support the Fireworks and Antique Car Parade.
We hope to make this an annual tradition to help support the Fireworks and Antique Car Parade, Dennis Days events. The drawing for the 50/50 Raffle was held on September 6, 2018 at the office of the Chamber of Commerce. This year the prize was $572.00. The winning number is posted on the Dennis Chamber of Commerce website, www.DennisChamber.com
Both events were extremely successful, well attended and enjoyed by all.
The winning ticket number is: 464535