Nov
30
Fri
MADELINE'S CHRISTMAS

@ Harwich Jr Theatre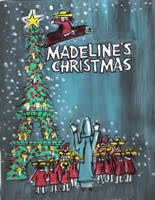 Fridays at 7pm and Saturday and Sundays at 2 pm.
Vacation Matinees on Wednesday, Thursday and Friday December 26, 27, 28 at 2pm.
In an old house in Paris that was covered with vines lived twelve little girls in two straight lines. So begins this delightful story of Madeline's Christmas! The day begins like any other day. Miss Clavel takes the twelve little girls on their morning walk. They go to the zoo and then back to school for their French history lesson. Suddenly disaster strikes when everyone gets the flu! Everyone that is, except for the ever-resilient Madeline. Saddened that they may not be able to go home for Christmas, the girls and Miss Clavel take to their beds. But on Christmas Eve, the adventure begins.
Dec
15
Sat
West Dennis Stroll
Dec 15 @ 11:00 am – 4:00 pm

The West Dennis Holiday Stroll will be held Saturday December 15th. Most events will run 11:00-4:00.
This is the 5th year for the stroll and it will be bigger and better than ever! Held primarily along Main Street (Rt. 28 ) – most retailers and many institutions will participate.Catch a ride on the trolley to visit all of the participating locations along Route 28. Maps will be available showing parking and participating sites.
Participants include (in no particular order)
Holly's Deli
will have a Giant Whoopie pie Raffle, Snacks, Cider, and complimentary Chair Massage.
Oasis Massage
will be offering free chair massage on-site and a gift certificate raffle. The girl scouts will be out front selling cookies.
A Stitch In Time
will have a craft for kids to make a Glitter Pinecone Ornament
Shear Perfection now Beauty and the Beach
will have Basket Raffle, Coupons, Santa, Refreshments, and more
Inland Sea Windsurf Co
will be offering 50% off all clothing, sunglasses, and more. Meet and greet with Santa from 3-3:45pm!
Dennis Pet Supply
will have a possible dog and cat adoptions, giveaways, and Raffles
West Dennis Community Church
will have a Christmas Carol sing along and refreshments.
West Dennis Library
will have a Cookie Sale, Gingerbread House Raffle, Doll House Display, Holiday Stories read by Mrs.
Claus ,Refreshments, and more
Christmas Tree Shops will have Gift Certificate Raffle!
Cuffy's of Cape Cod
will be offering refreshments, Glitter Tattoos, Bake Sale, Toys for Tots, Bead Ornament!
Westies Shoe Outlet
will be offering from 11-4pm entire Westies stock 20% off!
Paradise Pizza
will be offering Baked Ziti Samples!
Good Friends Cafe
will have Breakfast with Santa from 11-12!
I Cannot Live Without Books
will have book signings.
Three Fins Coffee Roasters
will have a raffle!
Lucky Day Clothing
will have $25.00 gift card Raffle!
Not Just Beads
will have matching bracelets for you and your doll given to the first 25 young strollers.
Captain Baker House will have Christmas Tea, traditional treats and decorations.
Dennis Fire Deparment
will be offering Hot Chocolate, Antique Fire Truck on Display, Photo Opportunities !
Cranberry Shores Chorus
is a non-profit organization of women of all ages singing a wide variety of music in 4-part a cappella barbershop harmony. They will be singing carols 11-12pm, stopping at Cuffy's, Colonial Plaza, and Inland Sea Windsurf Co.
O'Shea's Olde Inne
will have free fried snacks with purchase of a drink, Live Music , Sing along with
Kathleen Healy
, and Raffles.
Stop by the
West Dennis Graded School
house to make Christmas ornaments, cards, and decorate cookies. Special display of the Dennis Maritime Museum (upstairs) will tell how Dennis Mariners celebrate Christmas in the Orient.
Stop by the Luther Crowell Historic Home for Visit with Santa, House Tour, Refreshments.
Ezra H Baker
's students have made ornaments to decorate the tree donated by
Capabilities
. Tree lighting will be at Luther Crowell Historic Home at 4pm.
Mark your calendar. What a great way to bring the village together and celebrate the season!
Ceremony of Carols

@ Dennis Union Church
Dec 15 @ 4:00 pm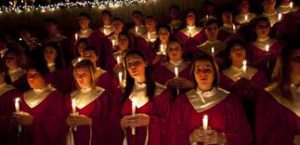 Ceremony of Carols by Benjamin Britten with harp and traditional Christmas carols with trumpet. Chancel Choir.
Living Creche, Dennis Village Town Green

@ Dennis Village Town Green
Dec 15 @ 5:00 pm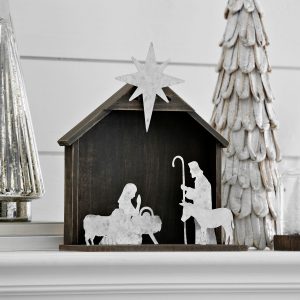 Feb
15
Fri
Disney's FREAKY FRIDAY

@ Harwich Junior Theatre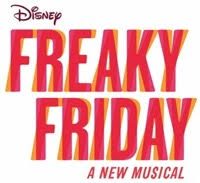 Disney's FREAKY FRIDAY
February 15 – March 17
Fridays at 7 pm
Saturdays and Sundays at 2 pm.
Based on the beloved 1972 novel by Mary Rodgers and the hit Disney films. Book by Bridget Carpenter (Friday Night Lights and Parenthood). Music and lyrics by Tom Kitt and Brian Yorkey (Pulitzer Prize-winning composers of Next to Normal and If/Then).
This new musical, Freaky Friday is a heartfelt, comedic, and unexpectedly emotional update on an American classic. When an overworked mother and her teenage daughter magically swap bodies, they have just one day to put things right again. By spending a day in each other's shoes, Katherine and Ellie come to appreciate one another's struggles, learn self-acceptance, and realize the immeasurable love and mutual respect that bond a mother and daughter.